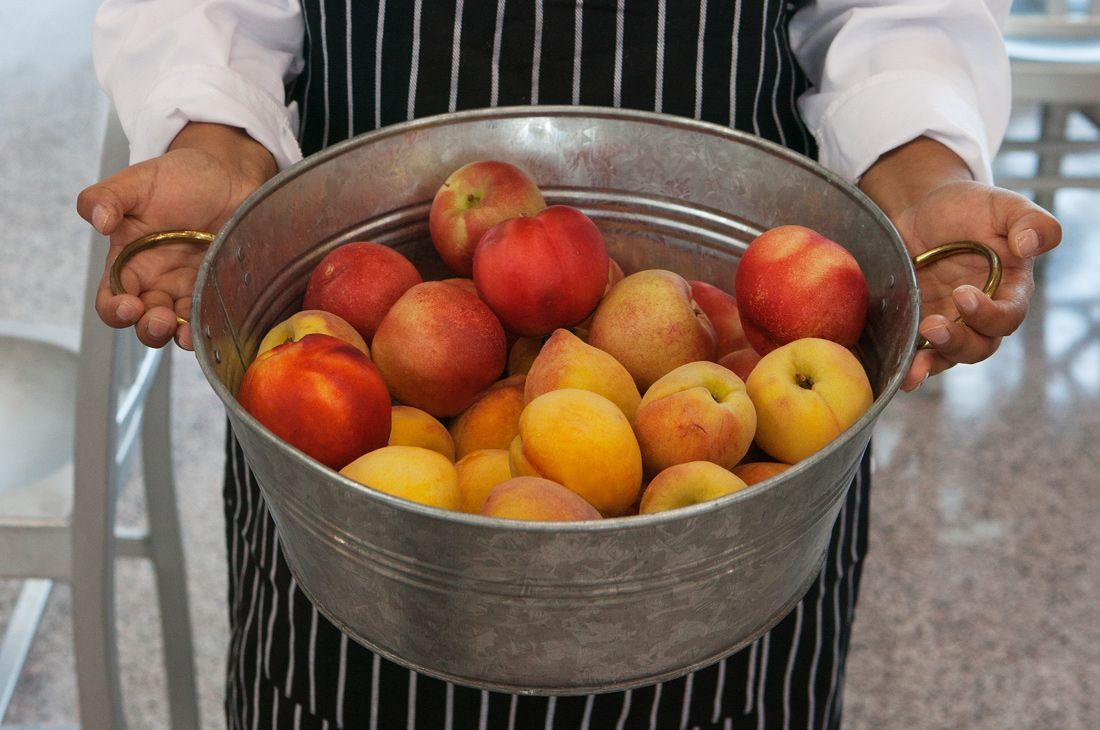 About
Paseo Brands was founded in 2014 to develop and re-define fresh food concepts and inspired dining experiences for high-traffic venues such as airports, stadiums and campus centers. We believe that fresh is best, and every aspect of our business—from our handcrafted artisan-menus and our award-winning interiors to our striking branding and attention to detail—supports that philosophy.
A Track Record of Success
As early adopters of new and emerging market trends and consumer preferences, Paseo has become an industry leader in quality-driven food and beverage concepts. Our innovative freshness-forward concepts and proprietary operational models have consistently generated record sales and high revenue per enplanement, leading to invitations to participate in regional and national development projects. Paseo continues to expand, creating new company-owned brands and concepts for others that focus on vibrant, handcrafted dishes and unique delivery systems.
Our Leadership
With more than 30 years in the restaurant and real estate sectors, Paseo founder Love Nance is a pioneer in the farm-to-table movement, as well as an expert in recipe development, merchandising and trendspotting. Her experience in public-private partnerships for municipal and regional economic development has helped revitalize downtown Austin into one of the nation's most vibrant food and entertainment scenes.
Love has established, designed and operated multiple concepts ranging from fast-casual models to an acclaimed fine-dining establishment and the oldest operating restaurant in downtown Austin, Annies Café & Bar. In 2008, Annies Café & Bar was designated by the City of Austin as an Iconic Business, and FOOD & WINE magazine has listed Annies as serving one of the 10 best dishes in America. Love founded Crumb Castle Foods, Inc., a contract food development and wholesale baking company that is one of the first developers of alternative grain baked goods in the United States. Its diverse products have been marketed nationally by large natural foods grocers, including sector leader Whole Foods Market, Inc.
In 2012 Love launched FarmAire and Annies Café & Bar at the Austin-Bergstrom International Airport (AUS). These locations quickly became favorites, generating among the highest revenues of all food service operations at ABIA (AUS). Now, Love and her team are focused on bringing their groundbreaking concepts to more of the traveling public with new brands and locations.
Paseo's team consists of seasoned development and management professionals in the culinary arts, design, food service management, airport management and trademark fields with over 70 years of combined experience. From cookbook authors and leading chefs and sommeliers to award-winning architects, branding specialists and experts in trademark law, the Paseo Brands team collaborates to create seamless, successful concepts and dining experiences that are first in the industry.
Partnership Benefits
Paseo Brands is skilled at working with national developers during the RFP process. In addition to growing our company brands, we consult on food service projects that require creative development, a P & L mindset and management expertise.We offer high performance concepts, training and operational solutions and locally sourced, seasonal menus. Paseo is committed to helping partners efficiently resolve the challenges of providing fresh, healthy food for increasingly sophisticated and discerning consumers.
Accreditations
Paseo Brands is a minority, woman-owned company that is ACDBE, HUB and MWBE certified. These certifications enhance opportunities to participate in preferential contract and set-aside programs. Our value-added capabilities make the Paseo Brands group a partner of choice in a variety of applications and municipalities.